Animals Adopted
While this may not be part of our day-to-day office work, supporting animal conservation efforts is something we're passionate about. We support several excellent conservation organizations through symbolic "adoption" of animals in need.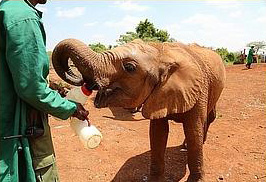 Zongoloni
Zongolini was adopted from the David Sheldrick Wildlife Trust.
She was found standing over her dying mother, fatally injured by poachers near the Mgeno ranch. She was rescued by the DSWT, and airlifted to an elephant orphan nursery in Nairobi National Park. She will ultimately be released back into the wild.
David Sheldrick Wildlife Trust is today the most successful orphan-elephant rescue and rehabilitation program in the world and one of the pioneering conservation organisations for wildlife and habitat protection in East Africa.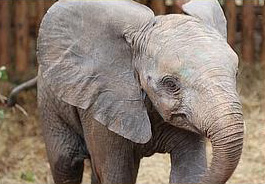 Roi
Roi was adopted from the David Sheldrick Wildlife Trust.
She was orhpaned after her mother was killed by a poisoned spear by poachers in the Masai Mara, Kenya. As she was still milk-dependent, she had little hope of survival in her herd without being rescued. She was taken to the elephant orphan nursery in Nairobi National Park.
The David Sheldrick Wildlife Trust focuses on many measures to assist with conservation, preservation and protection of wildlife. These include anti-poaching, safe guarding the natural environment, enhancing community awareness, addressing animal welfare issues, providing veterinary assistance to animals in need, rescuing and hand rearing elephant and rhino orphans, along with other species that can ultimately enjoy a quality of life in wild terms when grown.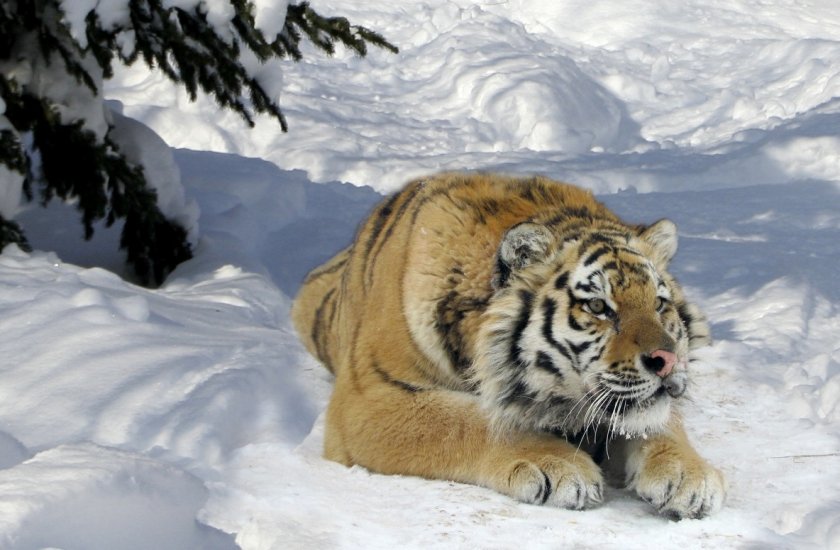 Zhorik
Zhorik is an Amur tiger adopted from the David Shepherd Wildlife Foundation.
Zhorik was rescued from a Russian circus after an infected injury meant that his keepers could no longer afford his veterinary treatment. Taken to the Utyos Rehabilitation Centre, Zhorik is now recovering from a series of life-saving surgery and lives in a protected area of natural forest where he will remain safely for the rest of his life. Fewer than 500 wild Amur tigers survive in this region of the Russian Far East, where the David Shepherd Wildlife Foundation helps fund anti-poaching measures.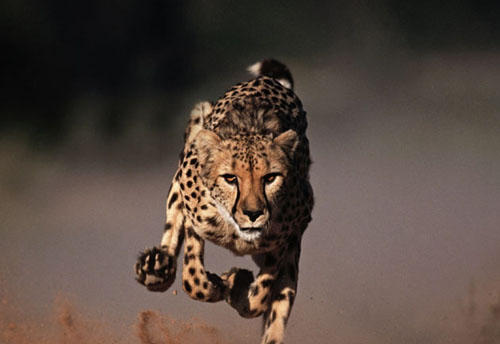 Cheetah
Adopted from the World Wildlife Foundation. The cheetah is listed as vulnerable, facing various threats including: loss of habitat and prey; conflict with humans; the illegal pet trade; competition with and predation by other carnivores; and a gene pool with very low variability. In 2014, the Convention on International Trade in Endangered Species Standing Committee recognized cheetahs as a 'species of priority' in north-east Africa in their strategies to counter wildlife trafficking.